Q: How do I place an order?
Bagaimanakah cara untuk saya membuat pembelian?
So, you would like to place your first order with UABOUTIQUE? Here's how:
At the product page, select the appropriate size, fill in the quantity, and then click

'Add to cart' button on the products you wish to purchase.
Jadi, anda ingin membuat pesanan pertama anda dengan UABOUTIQUE? Begini caranya:
Pada halaman produk, pilih saiz yang sesuai, masukkan kuantiti, dan kemudian klik butang 'Add to cart' pada produk yang anda ingin beli.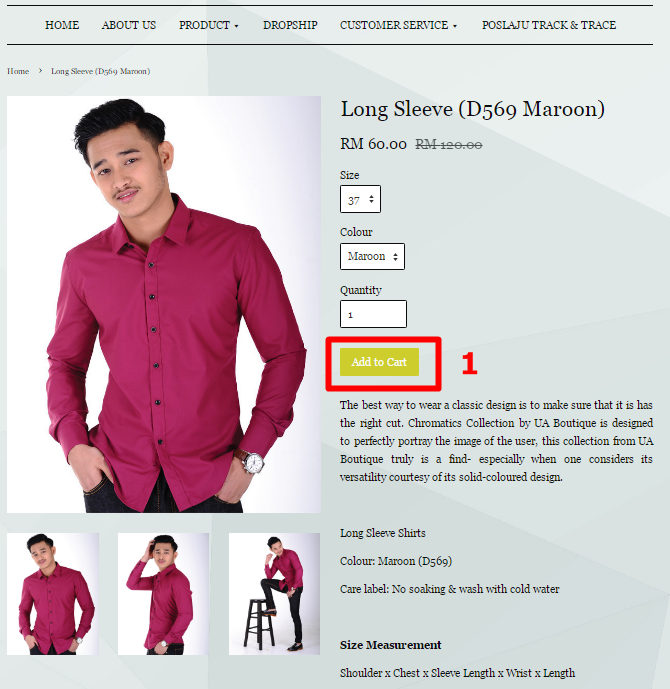 2. Click 'Continue Shopping' to continue add other products into the cart or click 'Checkout' to proceed your payment for the products.
Klik 'Continue Shopping' untuk meneruskan menambah produk lain ke dalam pesanan atau klik 'Checkout' untuk meneruskan pembayaran bagi produk.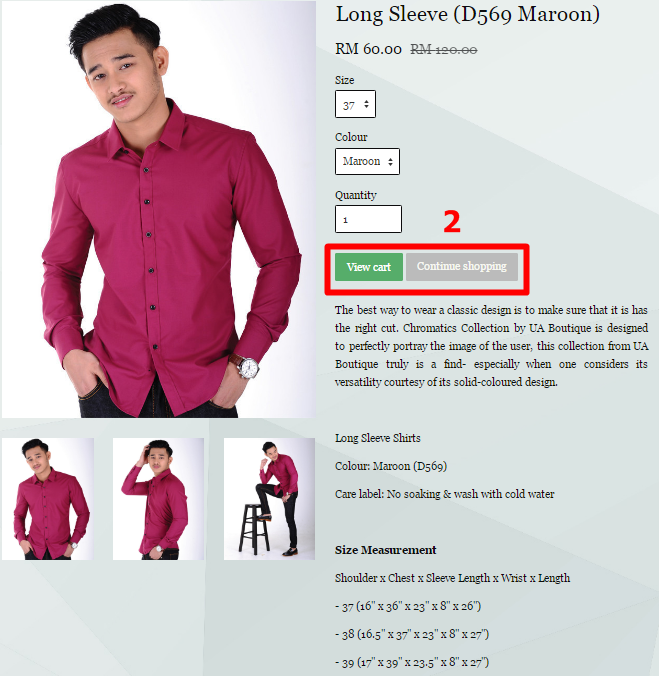 3. You'll need to insert your shipping address on the 'Shipping Address' page.
4. Click 'Continue' button.
Anda perlu memasukkan alamat penghantaran anda pada halaman 'Shipping Address' dan klik butang 'Continue'.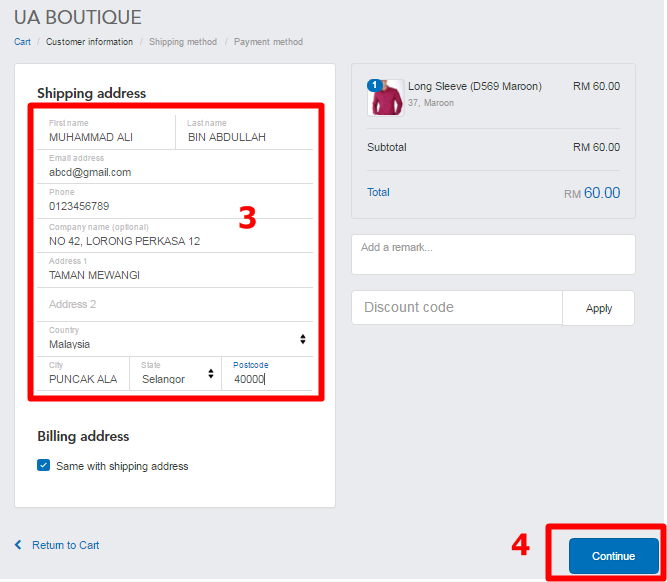 5. Next, you'll need to choose your payment method then click 'Next' button.
i) This is payment method for online banking using Maybank2U. *PLEASE INSERT uabutik.mgmt@gmail.com AT RECIPIENT EMAIL
Seterusnya, anda perlu untuk memilih kaedah pembayaran kemudian klik butang 'Next'.
i)Ini adalah cara pembayaran untuk perbankan dalam talian menggunakan Maybank2U. *SILA MASUKKAN uabutik.mgmt@gmail.com DIRUANG EMAIL PENERIMA.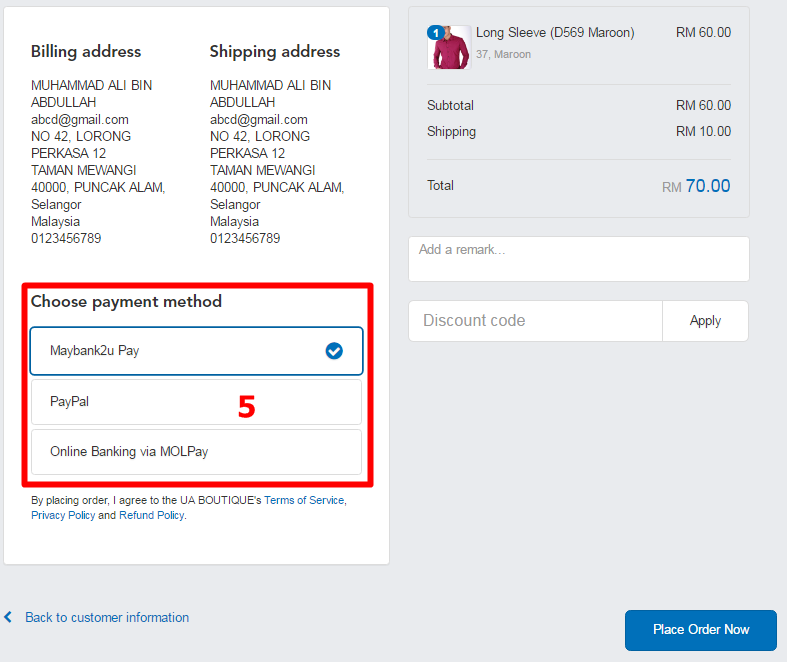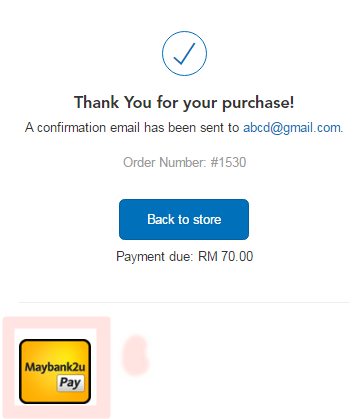 6. This is the payment method for others channel like Cash Deposit Machine (CDM), CIMB Clicks, Bank Islam and others :- For CDM, you need to choose 7ELEVEN.
Ini adalah kaedah pembayaran untuk yang menggunakan saluran seperti Mesin Deposit Tunai (CDM), CIMB Clicks, Bank Islam dan lain-lain.: - Untuk CDM, anda perlu untuk memilih 7ELEVEN.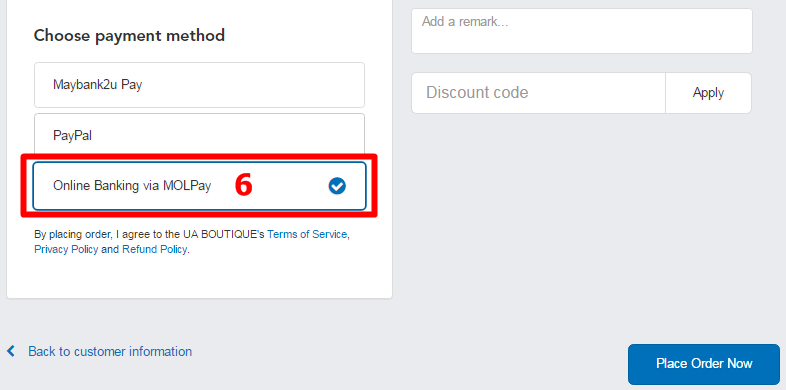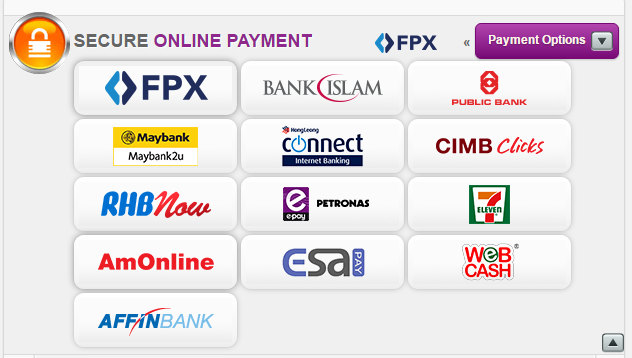 Please bring this image to the nearest 7ELEVEN to make MOLPAY CASH.
Sila bawa gambar kod ini ke 7ELEVEN yang terdekat untuk membuat pembayaran secara tunai.